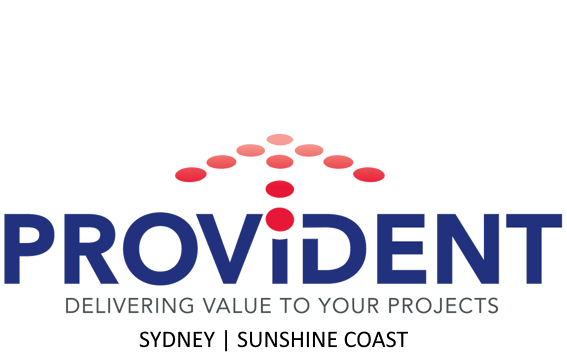 provident (adj) / providing timely preparation for the future;
foreseeing, attending to

+61 2 9517 9877
Provident Project Management—The House That Youth Built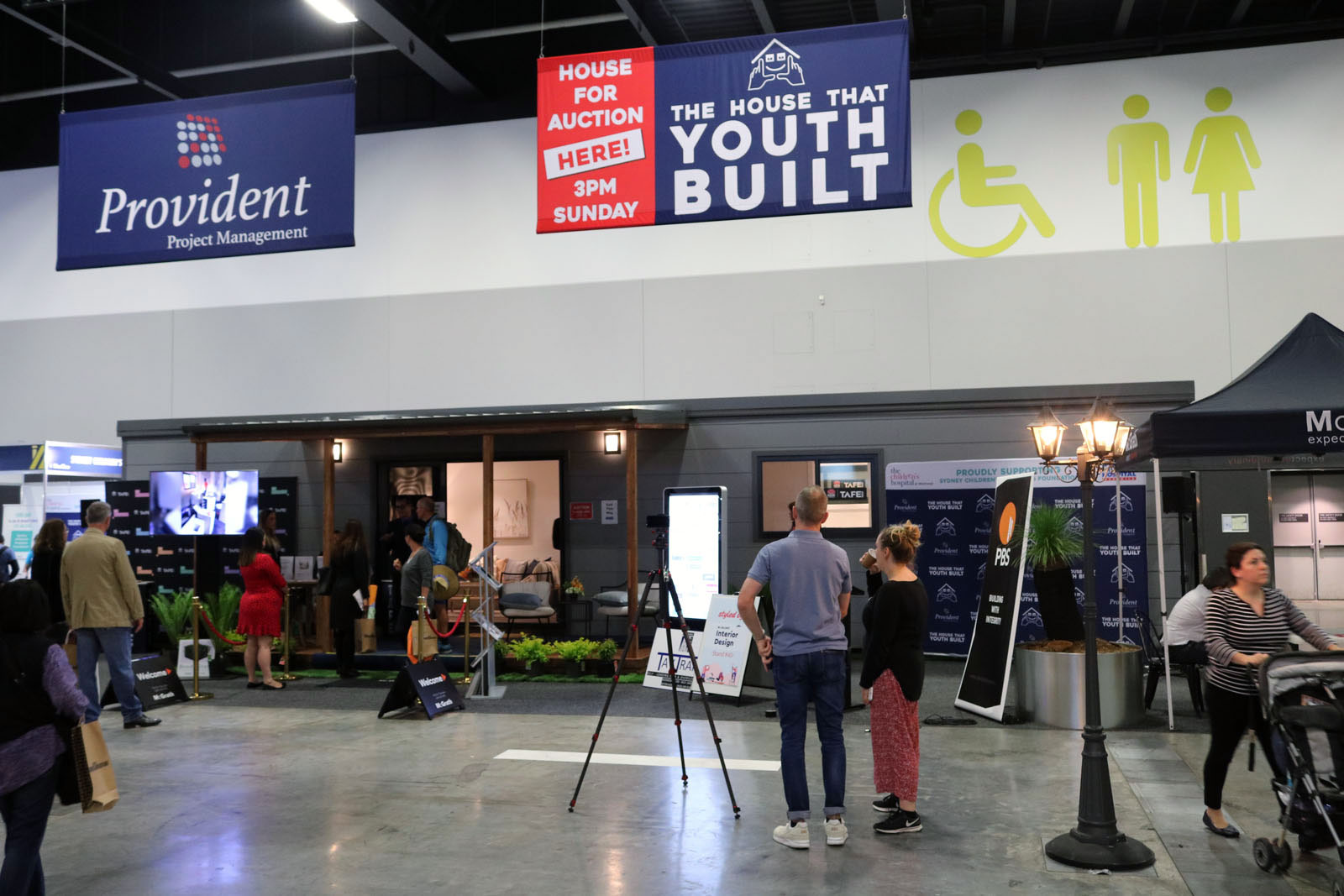 "…I find it inspiring to think that a house designed and built by young people will in turn help to save and change the lives of other young people…"
The Vision
Provident Project Management have organised a building project as a way to engage with the youth in the construction industry and encourage opportunities where they can gain valuable experience whilst helping to raise money for a good cause.
Provident Project Management collaborated with staff and students from TAFE NSW and Western Sydney University. Provident Project Management also partnered with PBS Building, the Sydney Children's Hospitals Foundation, various design consultants and Exhibitions & Events Australia, who are the organisers of the HIA Home Show.
The Process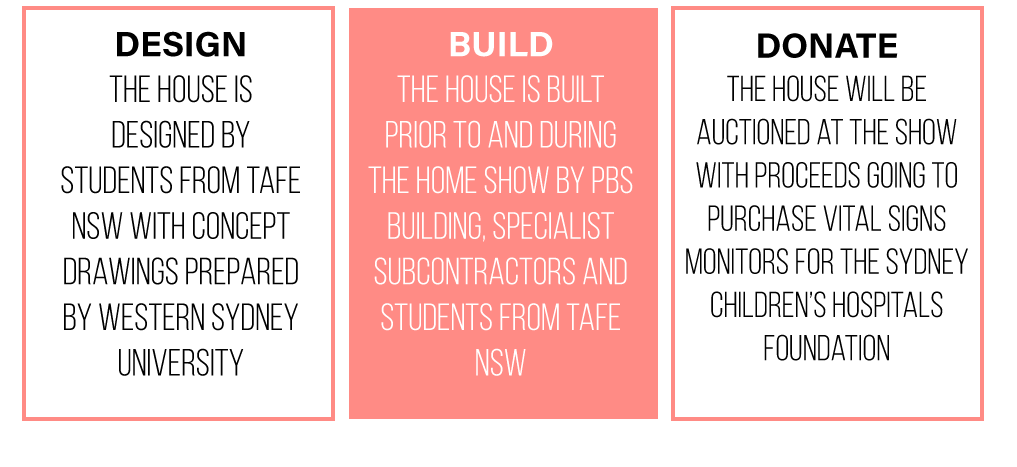 Key features of the house
Overview of the architectural design and interiors selection by a reputable architectural firm known for designing environmentally sustainable homes.
Spacious living room and bedrooms with minimum 2.4m high ceilings.
Metal powder coated sliding door and windows.
Supply of an Electric Hot Water Unit with provisions for future PV solar panels by the owner (if required).
Modern kitchen with dishwasher, electric stove, electric oven and rangehood.
Combined washing machine and dryer.
Modern bathroom fixtures and accessories.
A voucher for the supply and installation of split AC provided to the future owner.
Designed and modelled for BASIX commitments, with some items to be installed by the future owner for compliance (if required).
Transport pre-arranged to the property of the future owner (within NSW only).
House Design
Students at Western Sydney University were commissioned to draft the concept architectural drawings for TAFE NSW. Then students from TAFE NSW developed further the architectural drawings suitable for construction, with input provided by Provident Project Management, PBS Building and design consultants. Throughout this course, the students were mentored by their lecturers and teachers.
House Build
PBS Building, students from TAFE NSW and specialist subcontractors constructed the house off-site at a yard in early 2020 . Under guidance and mentoring of their teachers, the students from TAFE NSW worked together with PBS Building , design consultants and the specialist subcontractors to build the house for transportation and display at the HIA Home Show.
The TAFE NSW students assisted PBS Building with the following:
Carpentry
Electrical
Plumbing
Roofing
Sydney Children's Hospitals Foundation
We are pleased to announce that the house was sold at the live auction at the HIA Home Show for a price of $100,000. Proceeds from this sale will be donated to the Sydney Children's Hospitals Foundation to purchase much needed vital signs monitors for both hospitals.
The Sydney Children's Hospitals Foundation provides funding for both The Children's Hospital at Westmead and Sydney Children's Hospital Randwick. The Foundation funds the vital clinical care that children across the network need now, so they have the best possible treatment and hospital experience and also invest in research that will change and save more lives in the future.
This article was in part reproduced from Sydney Home Show—The House That Youth Built. For more information, see Building Connection—Tafe Nsw Students Build Support For The Sydney Children's Hospitals Foundation .